Integrated Safety Management
Integrated Safety Management
Integrated Safety Management (ISM) is a core safety principle used throughout Berkeley Lab. ISM consists of five functions: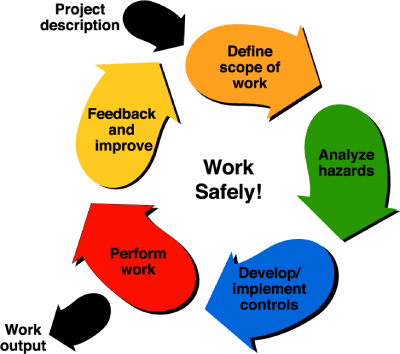 Define the scope of work
 
Analyze the hazards
 
Develop and implement hazard controls
 
Perform the work within controls
 
Provide feedback and continuous improvement

Integrated Safety Management Plan
The ETA Integrated Safety Management Plan is the central document that outlines the entire environmental health and safety program for the division. The plan includes links to a number of important databases and other useful safety resources.
To keep the workplace as safe as possible, ask yourself Daily ISM Questions.
Important Resources
Access the Environmental Health & Safety Manual
Learn about the Work Planning and Control Systems Activity Manager